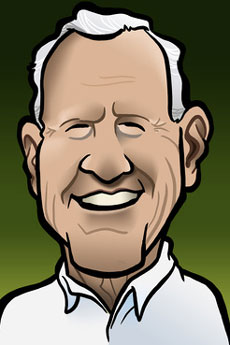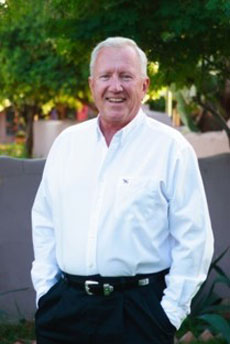 Bob Treece: Tucson REALTOR®
Bob Treece worked in the construction industry for more than 45 years before bringing his talents to the real estate industry. His vast knowledge of and experience with contracts and estimates, coupled with his negotiating skills, makes Bob an invaluable asset to the Treece Team and its clients. Having spent years in Alaska and Washington in the construction business, Bob and his wife Pam, who is also his business partner, were ready to move to a warmer climate with a laid-back lifestyle and greener golf courses.
In 2001, Bob and Pam decided to make the move to Tucson and Bob retired, hitting the greens several times a week. Though he enjoyed his time as a retiree in Tucson, Pam's real estate business grew and she needed help. That prompted Bob to get his real estate license in 2004 and became the property assessment manager for the Treece Team.
"With my construction background, I go out on inspections, meet contractors and if anything comes up with a property, I coordinate that as well," said Bob.
Pam said Bob is an important member of the Treece Team. Not only does Bob bring that understanding and knowledge of construction, but his real-world experience and ability to work well with people also contribute to building our client relationships.
"He attends home inspections, visits all of our listings on a weekly basis, especially if they are vacant, handles our marketing materials, and more," said Pam. "He's more behind the scenes. He is also very patient and a great listener. He's great with our clients."
Bob said the best part of working in real estate is helping people.
"I find the best part is, especially in dealing with new homeowners, being able to guide them through their first sale," Bob said.
Bob said one of the other perks of the job is working as part of an incredible team to help clients achieve their real estate goals.
"We have one of the best teams in the business. We really do," Bob said. "With the service we provide, we do a fantastic job for our clients."
"All of us are very devoted," Pam said. "This is about the outcome for our clients."
For an excellent experience in Tucson real estate, contact the Treece Team today at (520) 918-7462!