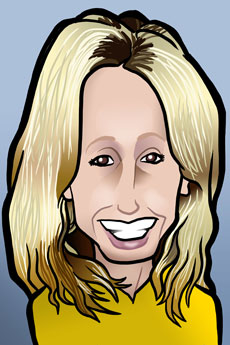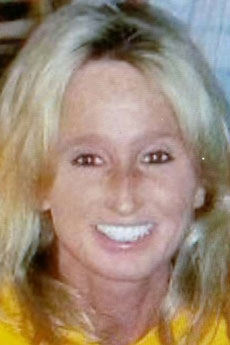 Luree Davis: Tucson REALTOR®
Luree Davis is an invaluable member of the Treece Team when it comes to offering the best in quality customer service. When clients work with Luree, they find themselves chatting with an old friend willing to share her years of experience in the Tucson real estate market. For Luree, nurturing relationships with her family and clients is paramount.
"My family is my life," Luree said. "My clients become like my family once I get to know them."
A transplant from Florida, Luree arrived in Tucson in 2006 with her husband and two sons without knowing anyone in town. With a life-long interest in real estate and the desire to spend more time with her family, Luree jumped at the opportunity to leave her career in a pediatric clinic behind to become a REALTOR®. One of Luree's best friends in Florida, who was also a REALTOR® encouraged Luree to join the business.
"We had bought and sold several houses and she encouraged me to get my license since I was so passionate about it," said Luree of the friend who inspired her.
Real estate had always been an ambition of Luree's and she preferred a job where she could work from home to be more available for her children. Luree had spent years in the medical field, including 13 years serving in the Air Force, and she knew the hours required in that profession would not allow her the time she needed with her family. That's when she began working for a real estate agent in Tucson and earned her license as a REALTOR® in 2007.  She said she hasn't looked back.
"The friends you make start off as your clients and then they become friends for life," said Luree of working in real estate. "Finding the right house and guiding my clients through the home-buying process is so rewarding, but handing them the keys and seeing the smiles on their faces is priceless."
Luree said she enjoys working with all of her clients, but is partial to first-time homebuyers as they need someone to take the time to show them more than one house and to teach them about the process.
"It's never been about the money for me. It's all about what I can give to my clients," said Luree, who decided to join the Treece Team three years ago. "I liked Pam's philosophy and the way she treats people. I loved the way she treated her clients and that was the team I knew I needed to be on. We do everything for our clients. It's truly a family concept and that's what I love about it. Our clients are never just a number to us; they are family."
Luree said she adds her personal touch to the team and prides herself on being available for her clients around the clock. In addition to satisfying her client's goals, Luree said she tries to educate them and ensures all of their questions are answered. She also brings the family perspective to the team as she still has children living at home so she is current on what's happening locally with schools, sports and family entertainment.
"I think my energy also brings something special to the team," Luree said. "My clients really appreciate the time and energy I put into my job. My clients call me anytime. I am going to drop whatever I am doing to help them."
When she isn't working, Luree enjoys spending time with her family, attending her son's sporting events and cheers on her favorite teams, the Dallas Cowboys and the St. Louis Cardinals.
To work with a team that truly believes in customer satisfaction and service, even after the sale, call Luree Davis and the Treece Team today at (520) 370-9161!