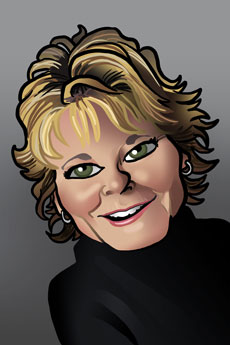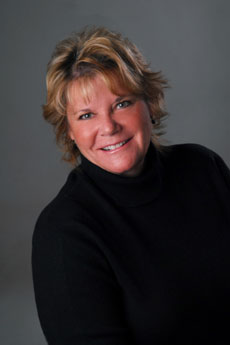 Pam Treece: Associate Broker
Pam Treece views life as a great adventure. As a member of an Air Force family, Pam has lived in California, Okinawa and New Jersey and Alaska. She spent 25 years in Alaska and then 10 years in Washington State. A trip to share a Tucson Thanksgiving with friends ultimately prompted a move to the "Old Pueblo" in 2001 and a new career.
Before Pam met her husband and business partner, Bob Treece, she worked for the Alaska Department of Transportation in highway construction for 16 years. From there, the couple, who share four grown children, launched their own construction company in Washington State. In 2001, without knowing a soul in Tucson, they decided to close their company and moved to Tucson. The day after, Pam leaped into her real estate courses and had her license three weeks later.
Pam, who has an Accounting degree from Central Washington University, said Tucson holds a pristine beauty and the small-town feel which makes it even more alluring. Avid golfers since the early '90s, Tucson held the appeal of the outdoors for the duo. Both have belonged to the Oro Valley Country Club for 12 years now and Pam has been the club champion three times. As a Vice President, Member of the Executive Council for Long Realty in Tucson, Pam said the best part of real estate is the people.
"This profession has really given us the opportunity to meet some wonderful people who are close friends today," she said. "Just to be a part of their lives is an honor and it's rewarding. It's all about trust, integrity and making a difference. I want to be someone they remember. I want to be exceptional."
A Certified Residential Specialist (CRS), a GRI (Graduate REALTOR® Institute), and licensed Associate Broker with more than 14 years of experience, Pam said her team has more than 450 transactions to its credit. Pam focuses enthusiastically on building lasting relationships through her commitment to excellence, especially in customer service.
"Whether it's a $100,000 home or a million home, we really work on listening to what our client's needs and wants are," Pam said. "Luree and Sue are tremendous people and I am privileged to have them on my team. It's not what I do; it's what we do. We really step up and do what's best for our clients."
One of the newest services the Treece team is offering clients is a concierge guide to Tucson. While they have offered a published version in the past, the guide is now going digital. It is full of vendors recommended by team members and their clients.
"We are launching this to allow others to have easier, digital access to that as a resource if they need plumbers, attorneys, roof repairs, contractors," she said. "It's a variety of service providers."
With more than 25 years' experience in the construction industry, Pam has a solid understanding of construction, marketing, financing, planning, and communication. Pam is proud of the leading-edge service and knowledgeable advice she shares with her clients, most of which now seek her team out on a referral basis. Look at what some of Pam's clients are saying. Read Pam's Tucson real estate testimonials.
The Treece Difference is the "commitment to excellence" that makes the Treece Team a step above the rest!